Join us October 29, 2019.
Learn what restaurants should be doing to get more butts in seats, which is what keeps restaurant owners up at night. We will review a variety of marketing tactics, success stories, and discuss the importance of using Crowd Voting Apps to gain exposure and credibility. Restaurants owners will leave this presentation knowing key components to building a successful marketing plan.
This workshop will be led by Cheryl Miller, Principal and CEO of At The Table Public Relations in Tampa, Florida.
---
Event Information
Date: October 29, 2019
Location: Cooper's Hawk Winery & Restaurant, 4110 W Boy Scout Blvd, Tampa, FL 33607
Time: 2:30–4:30pm concluding with happy hour drinks and appetizers
Early Registration: $35 before October 25
Regular Registration: $50 after October 25
Happy hour drinks and appetizers as well as a copy of Setting the Table by Danny Myer including in registration.
---
Cheryl Miller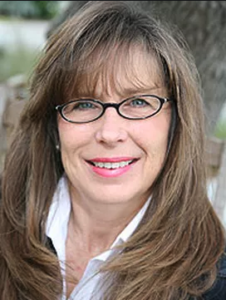 Cheryl began her career with At The Table Public Relations in 1987. She started in the financial field, so has gained the unique expertise of seeing both sides of the business. Among her many accomplishments, Cheryl has developed a Local Store Marketing Manual for Sonny's BBQ's 120 franchises in the Southeast and has coordinated many restaurant Grand Opening activities, product launches, and market brand introductions that include PR, media relations, and event coordination. Cheryl is familiar with leading successful PR and Marketing teams on commodity commissions with budgets ranging from $25,000-$500,000 and has a passion for creating marketing campaigns that give extraordinary results. At The Table PR has been in Tampa Bay for over 36 years and has specialized in food and restaurants for over 25 years. They have handled everything from public relations, marketing, social media, Franchise/Corporate restaurant consulting, LRM/LSM, and developing plans and strategic direction to assist with profitability with restaurants using the most successful marketing techniques and initiatives.
---
Sponsors